2022 AGDA Student Publications (Merit)








Reflections on Place Branding is a critical exploration into place branding, documented as a small print publication. Collating insights from industry interviews, secondary research into design critiques and academic articles, alongside my own branding experiments, the publication examines what best practice for place branding might be, while also considering opportunities to evolve the practice in more ethical and sustainable ways.

To showcase my research journey through this publication, I opted for a clean, minimalistic grid, utilising balanced white space to let the reader consume and reflect on information. Green page inserts and double spreads highlight key ideas, adding interest to the publication as you flick through, alongside imagery of my process.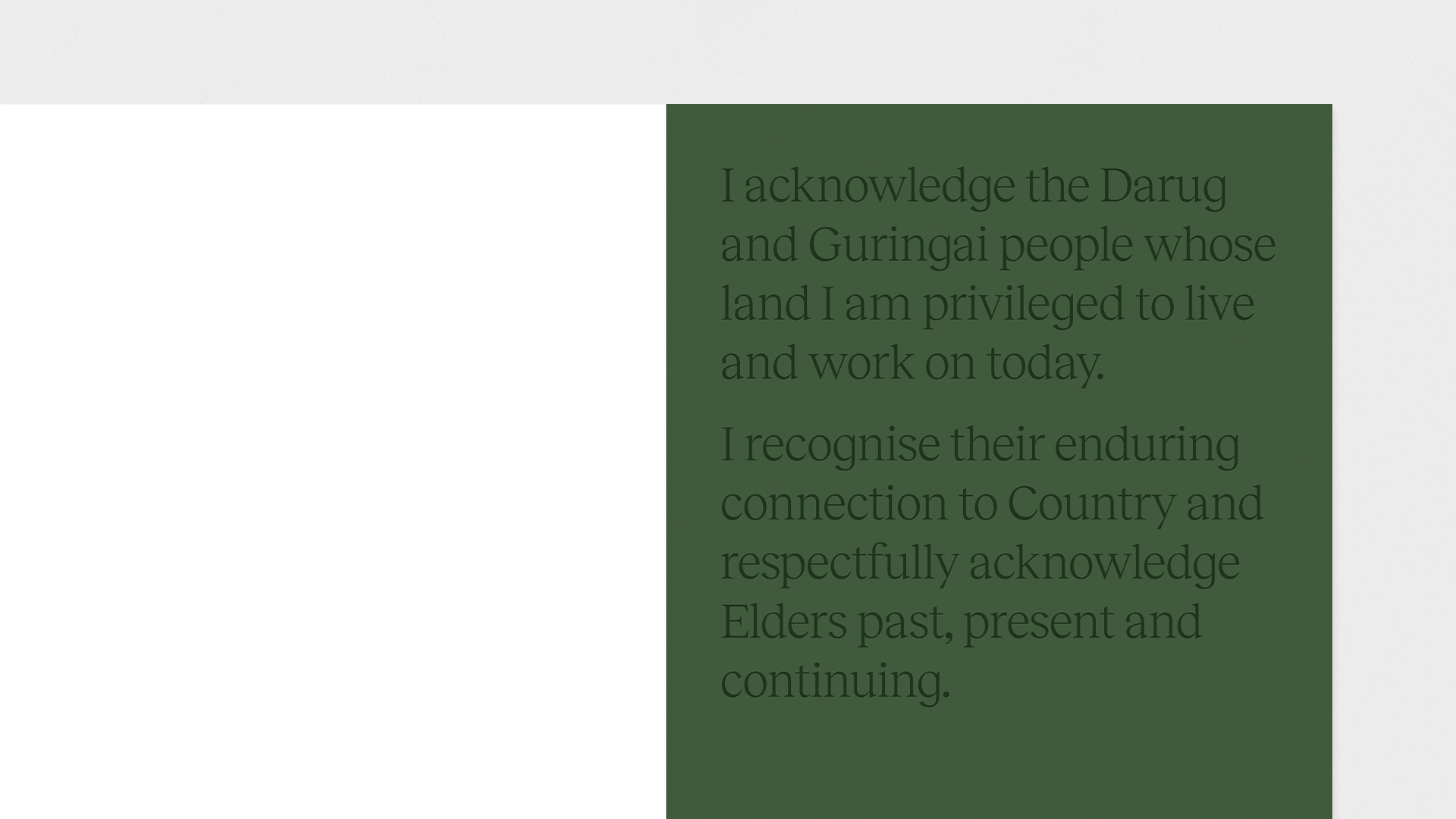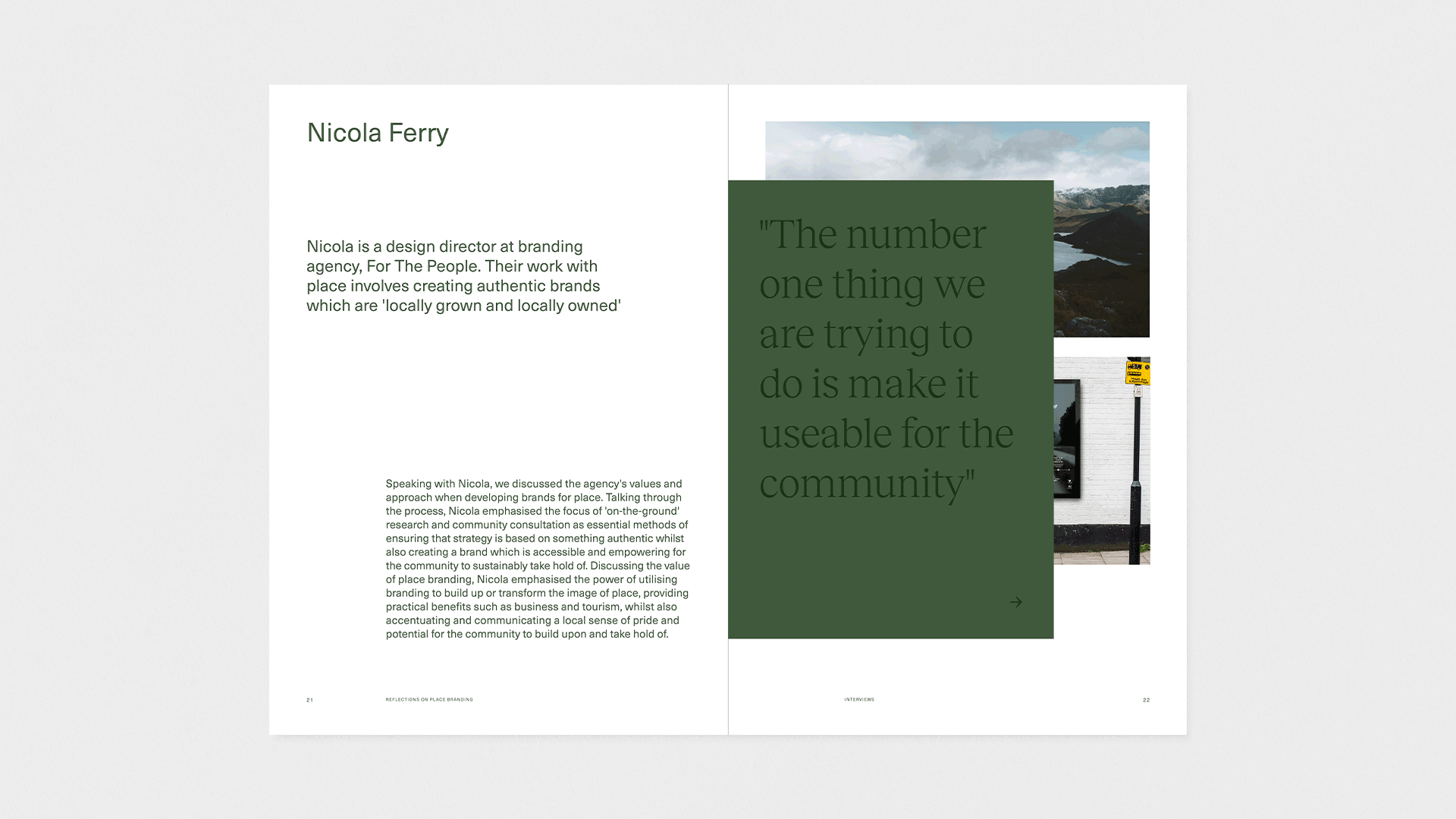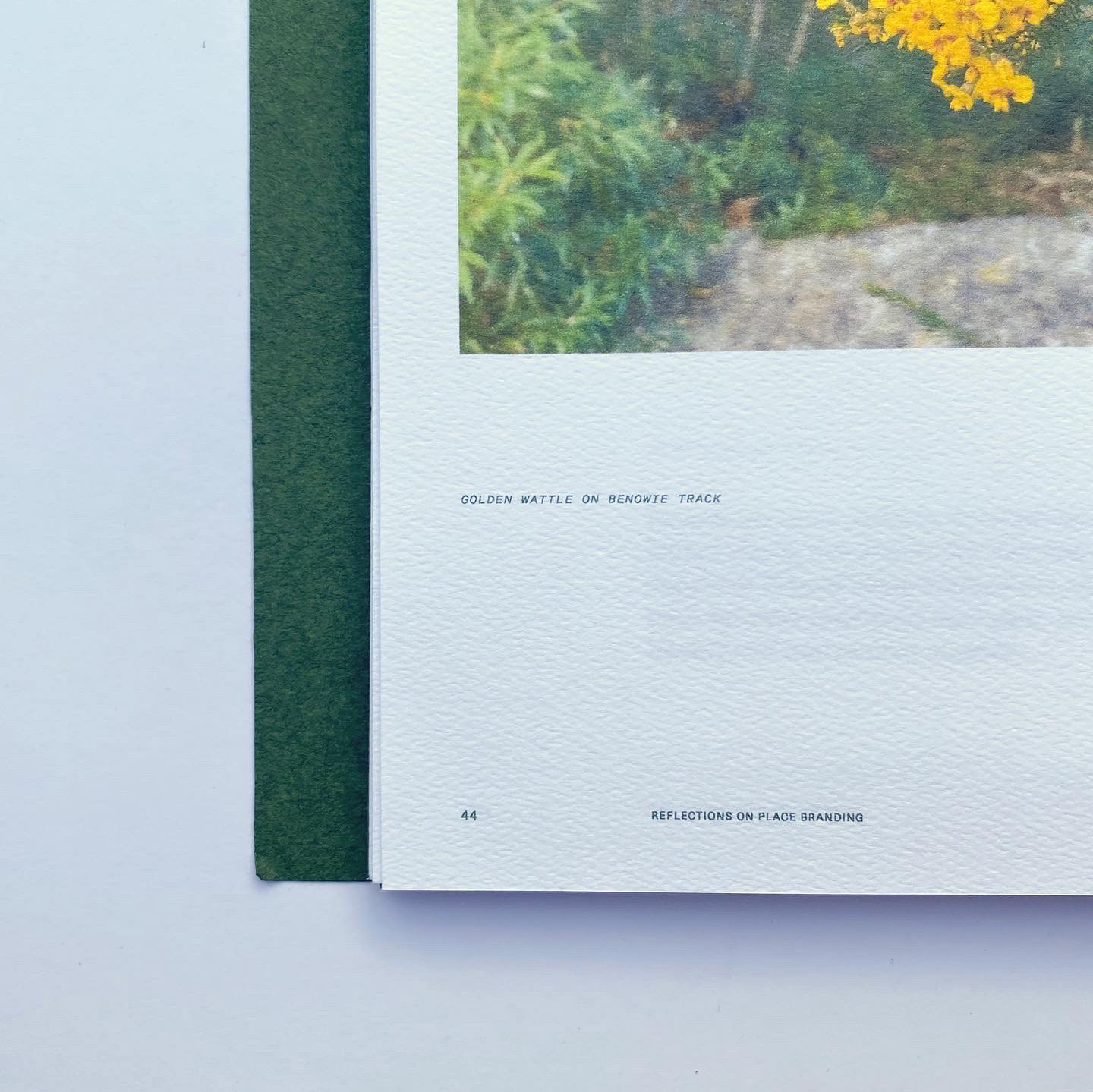 This design research project was produced in the Visual Communication Honours degree undertaken at the University of Technology Sydney in 2021.

A special thank you to my supervisor Zoë Sadokierski and my honours cohort, specifically Emma Van De Werken, Julia Favaloro, Crystal Yiamkiati, Clarice Tan and Doris Tan for their guidance and support.